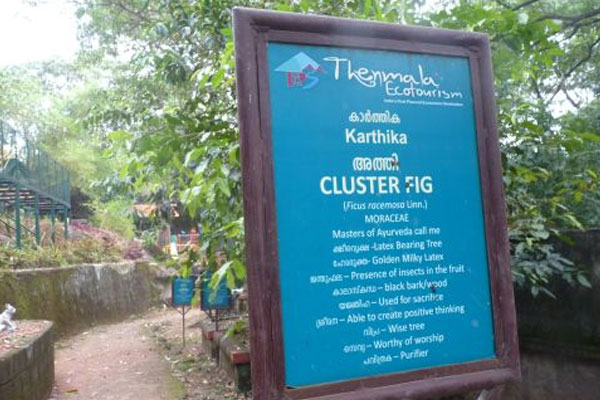 A garden comprising of 27 trees associated with the 27 birth stars. You will be blessed to see all the 27 trees planted in the garden. Walk along and get more information on the trees.
Stars And Trees(Trees of The Nakshatravanam)
According to Indian astrology, the predictions for man are based on the Nakshatra or the constellation in which the sun was positioned at the time of birth. Each nakshatra is of 13.33 degree i.e. the 360 degree of the Zodiac is shared eqally by the 27 nakshatra or constellation. Each nakshatra is associated with a tree. These tree are of medical, social or aesthetic value. these is a popular belief,that one can attain property and happiness, by planting one's qwn tree(pertaining to his star) in his home.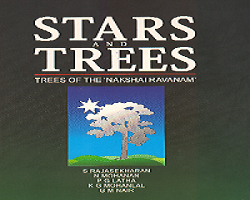 Book on Nakshatravanam
If interested to purchase a book providing the details of Nakshatravanam titled "Stars & Trees-Trees of the Nakshatravanam" it is available at the facilitation Counter at a cost of Rs.195/-. The book published by Thenmala Ecotourism Promotion Society with research support from Tropical Botanical garden and Research Institute, Palode.